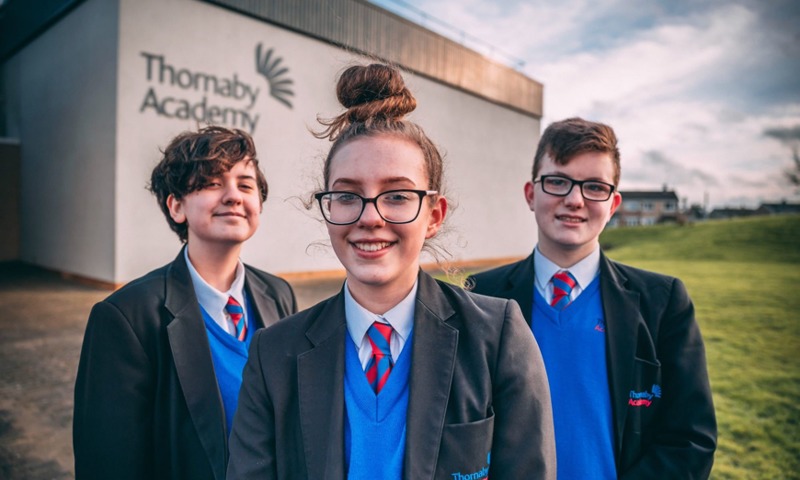 Back
Thornaby Academy praised for turnaround thanks to Falcon Trust
A TEESSIDE school has been hailed for its progress just one year after being taken over by an education trust.
Falcon Education Academies Trust was enlisted to save the ailing Thornaby Academy last year after previous experience transforming schools with complex challenges in the region.
Pupils' GCSE results have been transformed at the school and were, on average, a whole grade higher in every subject for every student, than they were in 2019.
The improvement has been put down to the strong leadership team that was appointed when Falcon took the school on, providing support to the Principal, Donna Butcher, as well as subject specialist directors in the core subjects of English, Maths and Science along with History and Geography.
Read more: 'Inadequate'Thornaby Academy placed on special measures
The trust and Ms Butcher have also focused on instilling high aspirations among the students, improving behaviour (including introducing quiet corridors) and implementing robust data and accountability systems.
Following the success of the first 12 months, Falcon aims to continue the school's improvement with a view to transferring Thornaby to a strong, permanent academy trust sponsor at a later date.
Donna Butcher, Principal at Thornaby Academy, said: "I am so thrilled with the improvements that have been made to the school so far.
"The work done has had a significant impact and is down to the hard work of the students, the support of parents, our talented teaching team and the expertise of Falcon – a real team effort.
"There is more to do but the first year has been a huge success and I can't wait to see what the next 12 months will bring.
"Thornaby is now achieving strong GCSE results and adding outstanding progress to student outcomes and our students are being given the first-class education that means they can fulfil their potential."
Anne-Marie Holdsworth, Chief Executive Officer of Falcon Education Academies Trust, said: "We set out with one simple objective – to ensure the students at Thornaby Academy were given every possible opportunity to be successful.
https://www.thenorthernecho.co.uk/news/19717913.thornaby-academy-praised-turnaround-thanks-falcon-trust/